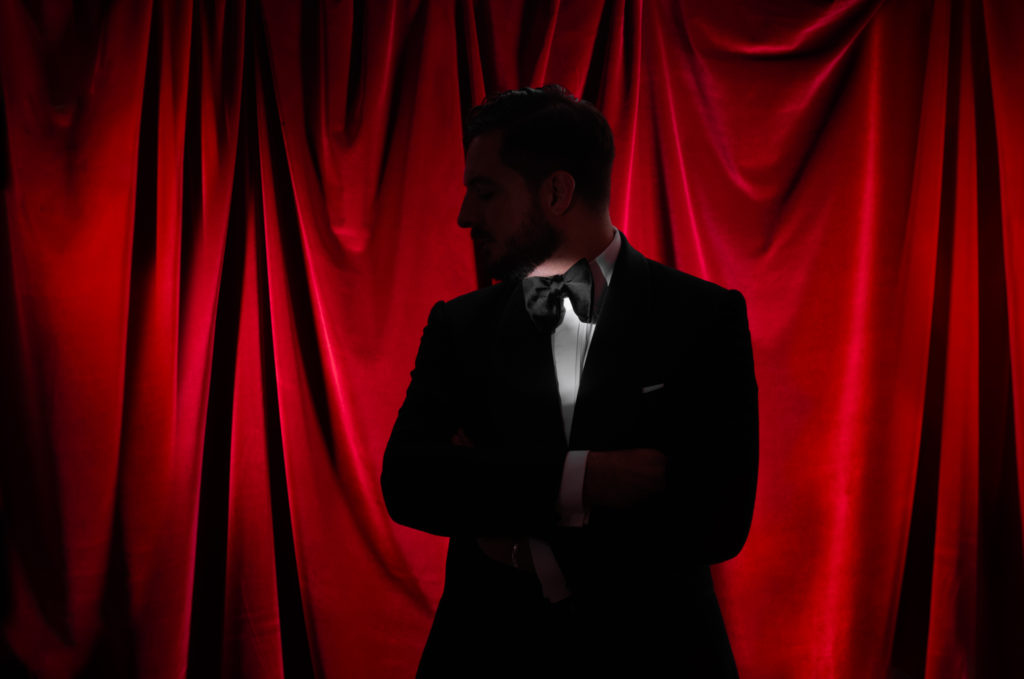 Our latest bow tie has all the hallmarks of a modern classic. Inspired by the great designer Yves Saint Laurent, Mickael was wondering what he could make for Yves if he had been a customer. That led him to do extensive research and envision how the designer might wear and in what context of both outfit and scenario.
The resulting Laurent bow tie features an angular design, straight at the top but with a generous, fuller drop. Launching today, the Laurent is available in ready-to-wear and bespoke options.
On initial inspection, you might be mistaken to think that it looks like an eccentric bow tie, needing the wearer to be of equal eccentricity. However, on the contrary, it's a rather elegant number which looks considerably different when worn. The bow tie drapes in an elegant manner to stand out from the crowd with a nod to 80's style.
The design also caters for those who may have a shorter neck or a beard, that would press against the top of traditionally shaped bow ties. Because of the angular top, it doesn't go high on the neck, nor is it pushed down on the neck or chin.